Tantara Transportation Group, Inc. (Tantara) is an asset-based, DOT licensed specialized transportation company. Founded in 1983, Tantara has always focused on putting our clients first in every area of our operation and exceeding their expectations with superior service. We are dedicated to providing the unique service requirements of industries that include medical equipment, high-value electronics, industrial equipment, telecommunications, robotics, computers, office equipment, tradeshows, conventions, fitness equipment, vehicles, hardware, retail store fixtures, kiosks and lease returns.
The key to our success is our UNCONDITIONAL commitment to provide our clients with flawless service each and every time. Over the past 27 years, we have established ourselves as a premier handler of high-value products and tradeshows. Our clients not only entrust us with the handling and transportation of their high-value shipments, exhibits, and displays, but also with their confidence.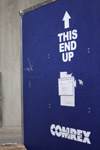 When it comes to our image, you will always find our crews in full uniform, polite and professional. Our driver base of dedicated owner operators and employees are experts in installation and loading and are trained on your products' unique requirements. Our fleet includes vehicles that can accommodate special packaging scenarios and are fully equipped with all necessary logistics equipment to handle the most delicate commodities. This combined with around the clock service and innovative technology ensures a quality of service that only Tantara can provide!